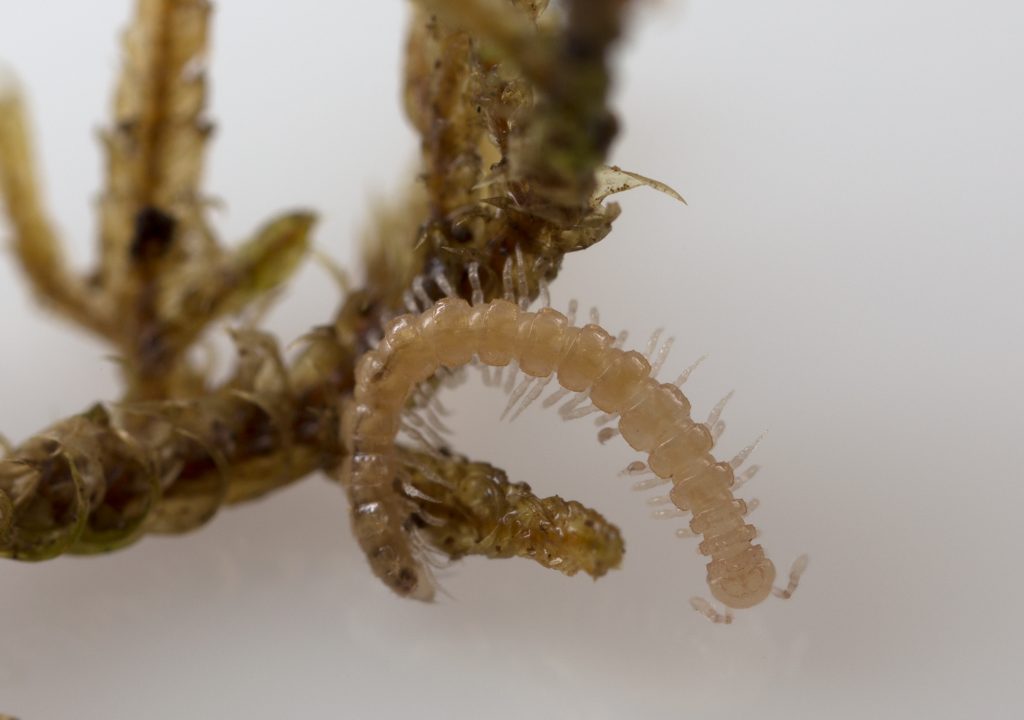 Chaetaspis albus Bollman, 1887 from Clinch Mountain, Virginia
Last Monday, we traveled to Mendota, Virginia to search for the millipede Rhysodesmus restans Hoffman, 1998. The species is one of two Appalachian representatives of the genus, and otherwise known from the Rio Grande Valley in Texas south to El Salvador (Shelley, 1999). Unfortunately, we didn't find R. restans but collected some other interesting taxa, including the macrosternodesmid millipede Chaetaspis albus.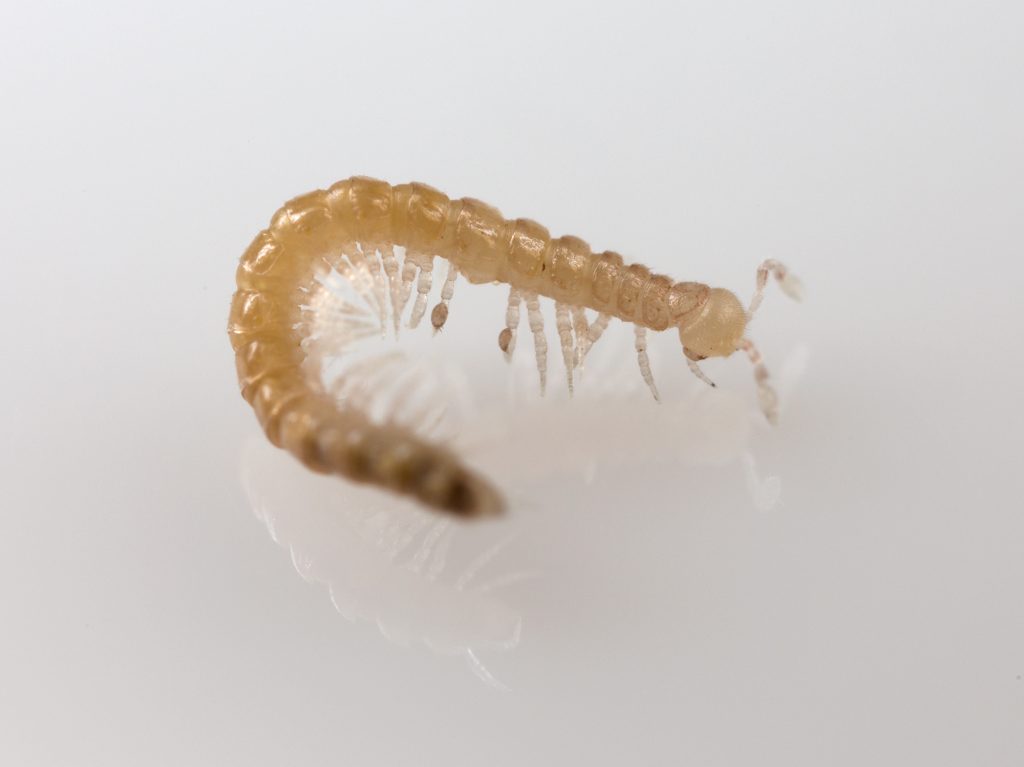 The polydesmidan millipede Chaetaspis albus and ectoparasitic mites visible on the head and leg-pairs 7 and 9.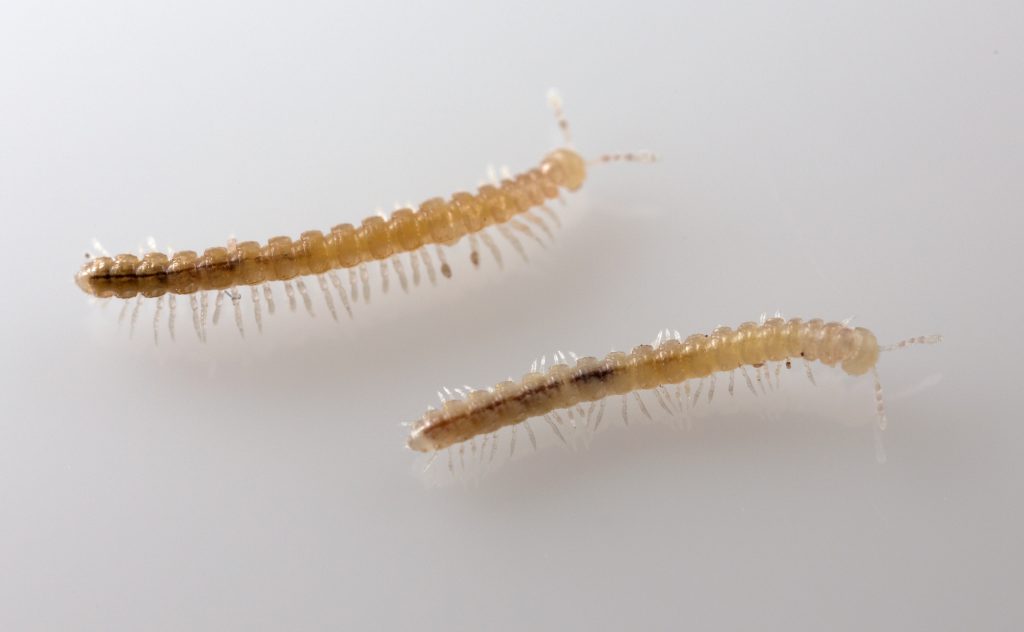 Chaetaspis albus, male (top) and female (bottom). The male appears larger in body size than the female, which is unusual for most arthropods.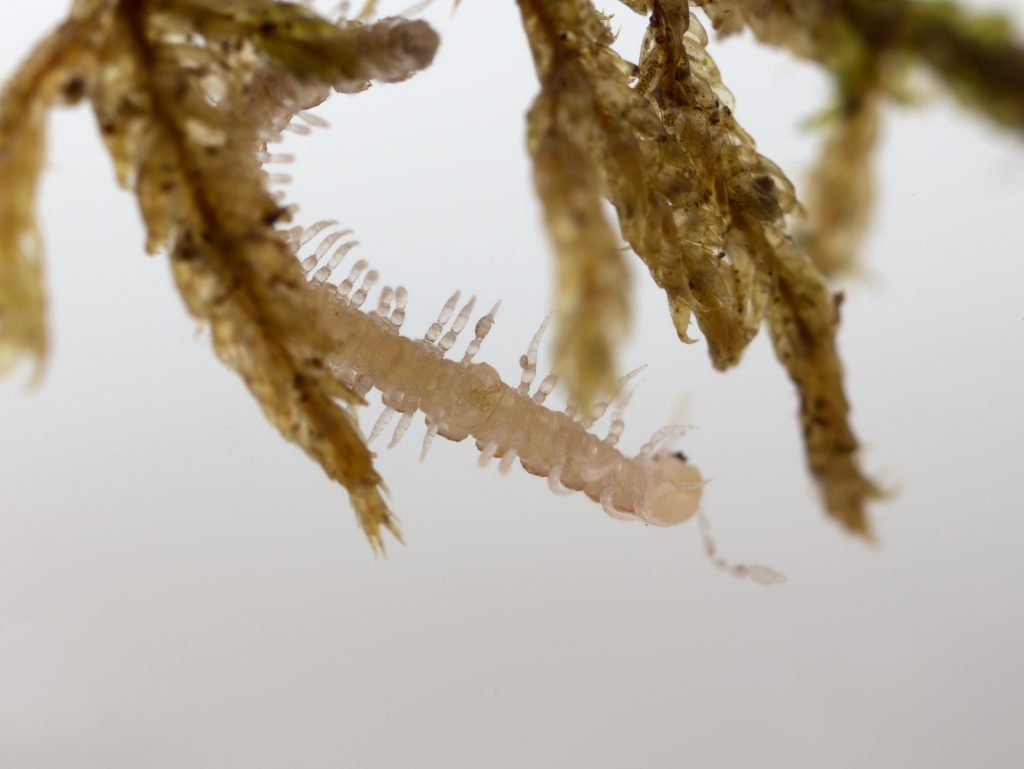 Male Chaetaspis albus (ventral view) and its very "macrosternodesmid-looking" gonopods on the seventh segment. Shear and Reddell (2017) suggest that the European genus Macrosternodesmus may even be a synonym of Chaetaspis based on similarity of their gonopods.

Jackson Means (left) and Derek Hennen (right) collecting millipedes in the genus Nannaria at Fugate Gap on Clinch Mountain, Virginia.
References
Bollman C. H. (1887). New genus and species Polydesmidae. Entomologica Americana, 3: 45-46. (link)
Hoffman, R. L. (1998). An Appalachian species of Rhysodesmus (Polydesmida: Xystodesmidae: Rhysodesmini). Myriapodologica, 5: 77-83. (link)
Shear, W. A. & J. M. Reddell (2017). Cave millipedes of the United States. XIV. Revalidation of the genus Speorthus Chamberlin, 1952 (Diplopoda, Polydesmida, Macrosternodesmidae), with a description of a new species from Texas and remarks on the families Polydesmidae and Macrosternodesmidae in North America. Insecta Mundi, 0529: 1-13. (link)
Shelley, R. M. (1999). A second East-Nearctic species of Rhysodesmus Cook (Polydesmidae: Xystodesmidae). Myriapodologica, 6: 19-22. (link)