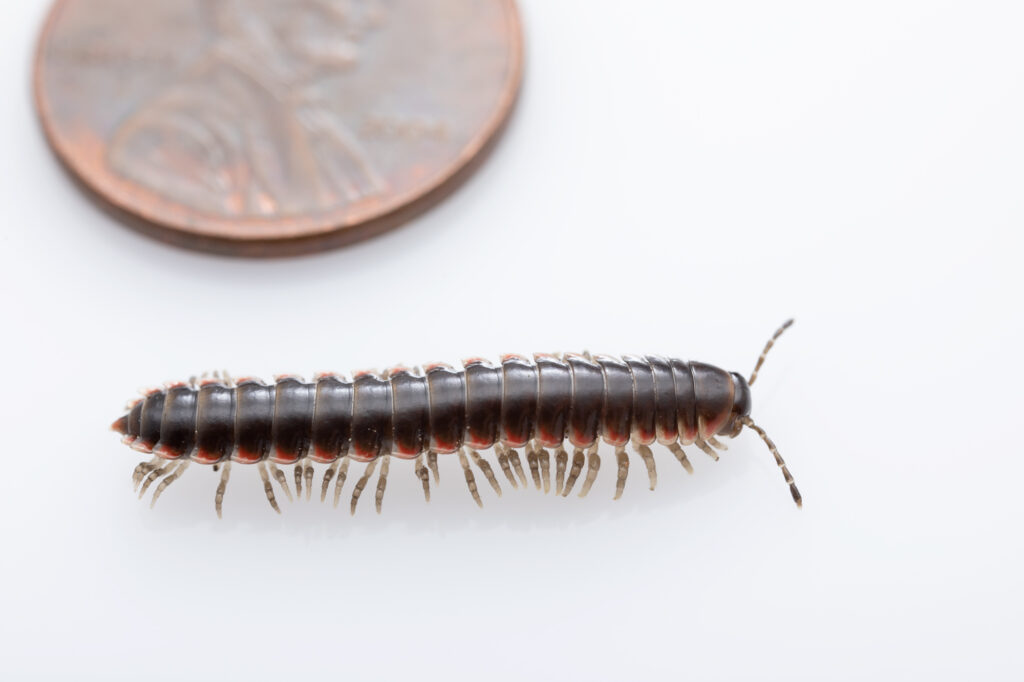 The millipede Nannaria hokie was recently found on Virginia Tech's campus
In our new paper, we named the species, Nannaria hokie, which we discovered on Virginia Tech's campus. The newest species in Hokie Nation lives by the Duck Pond and Stadium Woods on Virginia Tech's campus, and a handful of forests surrounding Blacksburg. Nowhere else on Earth.
As detritivores, millipedes feed on decaying plant material, thereby fragmenting detritus into smaller pieces fostering later colonization by bacteria and fungi. This organic input aerates and conserves the soil, and the process releases nitrogen, carbon, simple sugars, and other nutrients back into the biosphere.
Despite their antiquity and important role as detritivores, known millipede species diversity tremendously lags behind estimated global diversity. For example, there are more than 50 undescribed species of Nannaria in the eastern United States alone, and globally an additional 3,000 – 80,000 species of Diplopoda when tropical locales and other poorly sampled regions are included.
The larger group that contains Nannaria exhibits fascinating biological characteristics. The millipede family Xystodesmidae includes notable taxa such as bioluminescent species in California, Motyxia spp.; Müllerian mimics in Appalachia, apheloriine spp.; the train millipede in Japan, Parafontaria laminata, whose aggregations of 311 individuals m-2 have obstructed trains; the giant 8-cm long armadillo millipede in Mexico, Rhysodesmus dasypus; and the cherry millipede (Apheloria virginiensis corrugata) able to generate hydrogen cyanide in an amount 18 times that necessary to be lethal to a pigeon-size bird.
This research was supported by a National Science Foundation Advancing Revisionary Taxonomy and Systematics grant to P. Marek (Division of Environmental Biology, Systematics and Biodiversity Sciences #1655635).
Means, J.C., D.A. Hennen, T. Tanabe, P.E. Marek. 2021. Phylogenetic systematics of the millipede family Xystodesmidae. Insect Systematics and Diversity, 5: 1-26. https://doi.org/10.1093/isd/ixab003 [Open access]