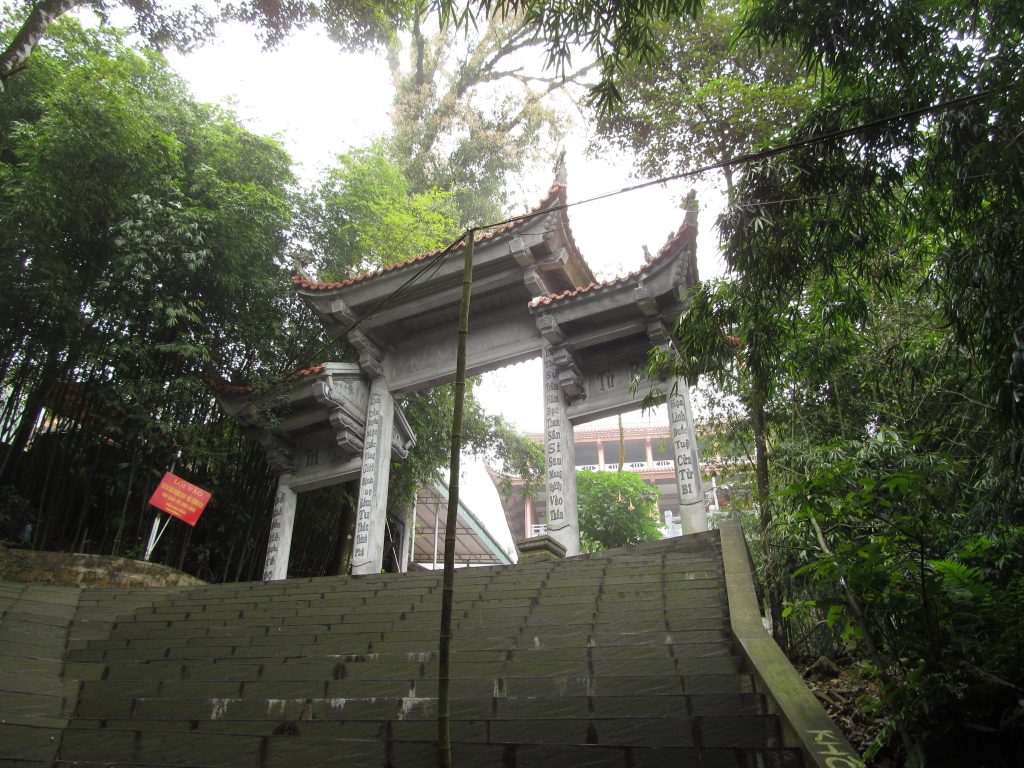 Temple complex in Tam Đảo National Park
Our next stop took us higher into the mountains, and we found ourselves in Tam Đảo National Park. After a beautiful drive up, we found ourselves above the clouds and were eager to begin collecting. On our first day we hiked up the mountainside past a beautiful temple complex shrouded in mist, and begun our search. Not too long after we started, we happened upon a millipede in the family Polydesmidae, and I was overjoyed. While not Parariukiaria, it will prove useful for my own research with North American representatives of the family.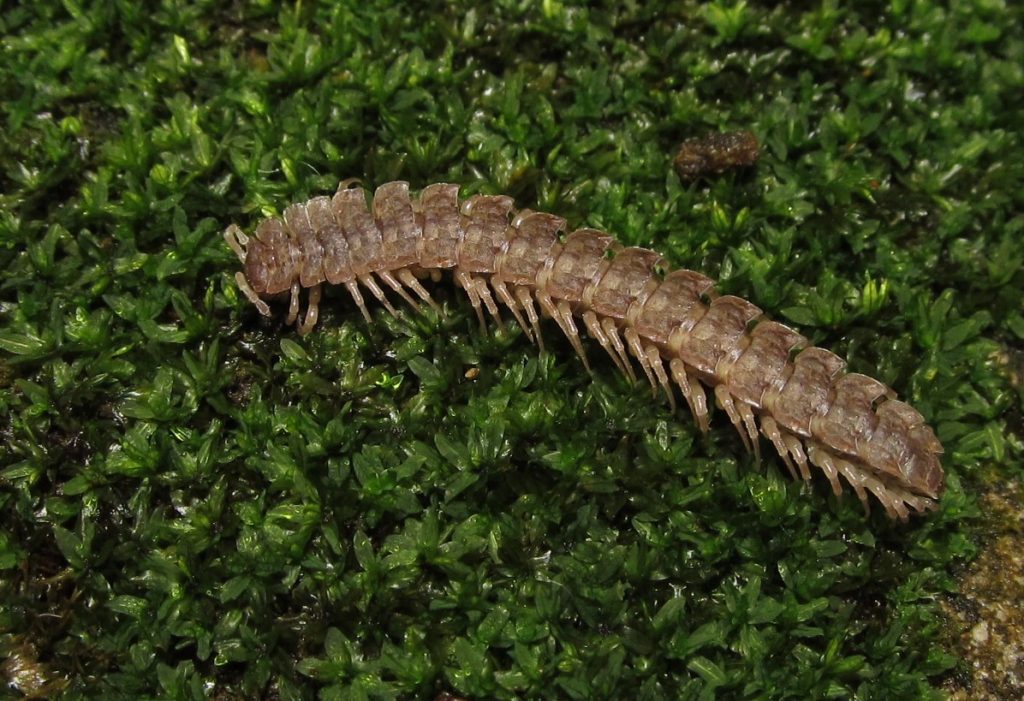 A millipede in the family Polydesmidae
As we collected, the rain hit us for the first time during our trip. We had been wondering where all the rain was, and apparently it was hiding up here. We were drenched within minutes, even with rain gear, but after a thorough soaking it doesn't become quite so uncomfortable. We couldn't help noticing the massive beetle grubs throughout the area, and uncovered dozens as we searched through the soil.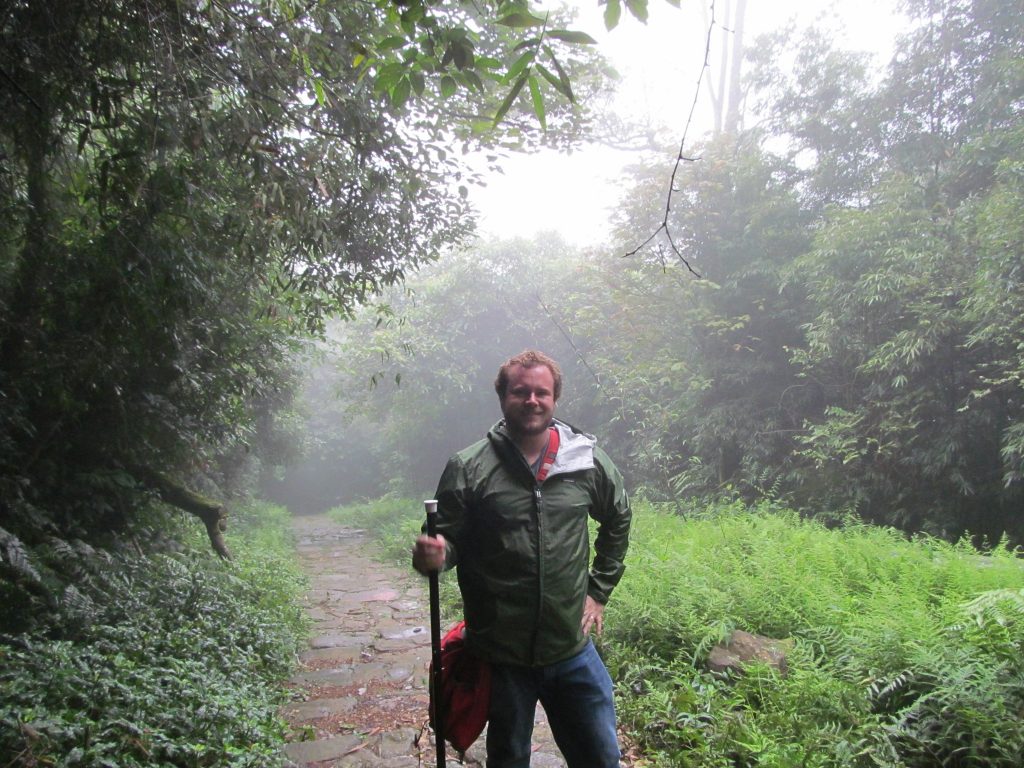 Jackson poses before all the rain hits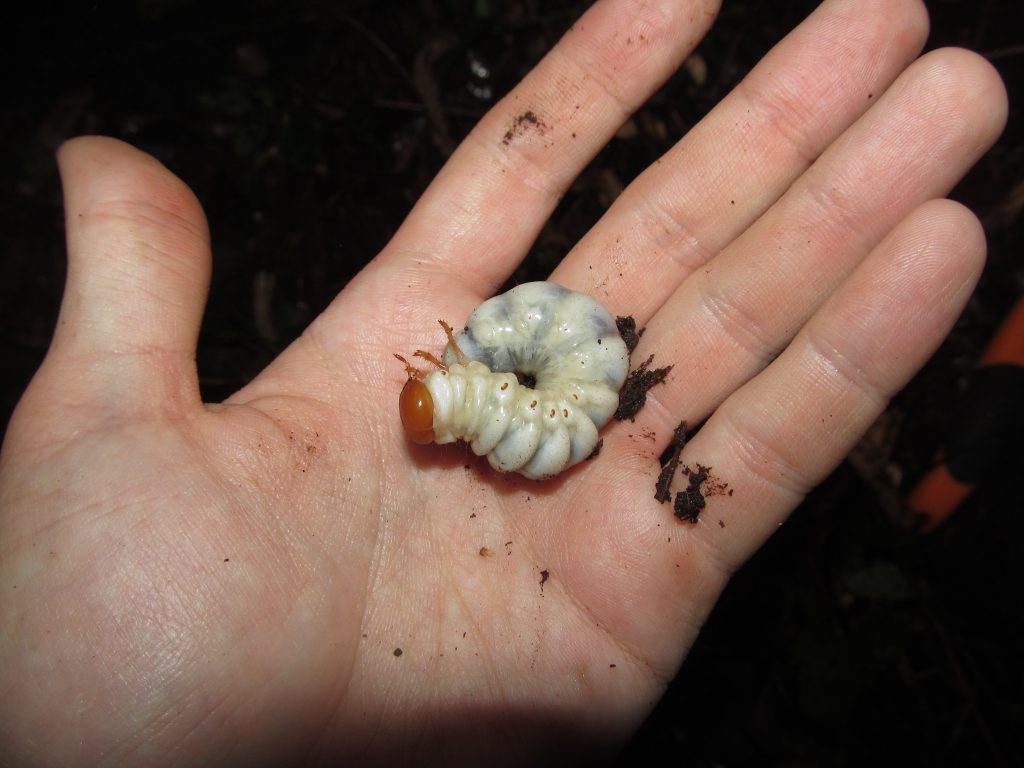 Big ol' beetles everywhere
We spent our last few days in Vietnam at Tam Đảo, but never did find any individuals of Parariukiaria. We did luck out with finding more giant pill millipedes, many Paradoxosomatidae, and other interesting millipedes, such as the feather millipedes in the family Platydesmidae, however, and this kept our spirits up. I was also lucky enough to run into a gorgeous stag beetle on the mountain one day, which was a nice surprise. A surprise that wasn't quite as nice were the wasps on the mountainside, which became combative towards Jackson as he tried to pass by them. And of course, we made time one night to go sing karaoke (it was excellent).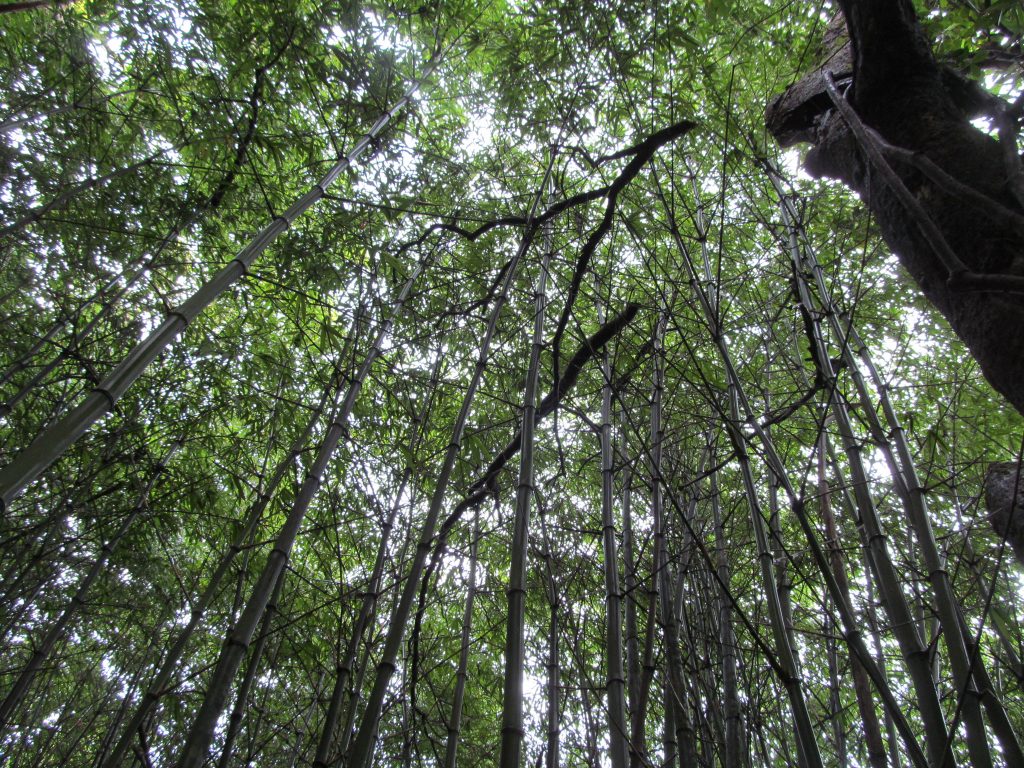 Looking up in a bamboo forest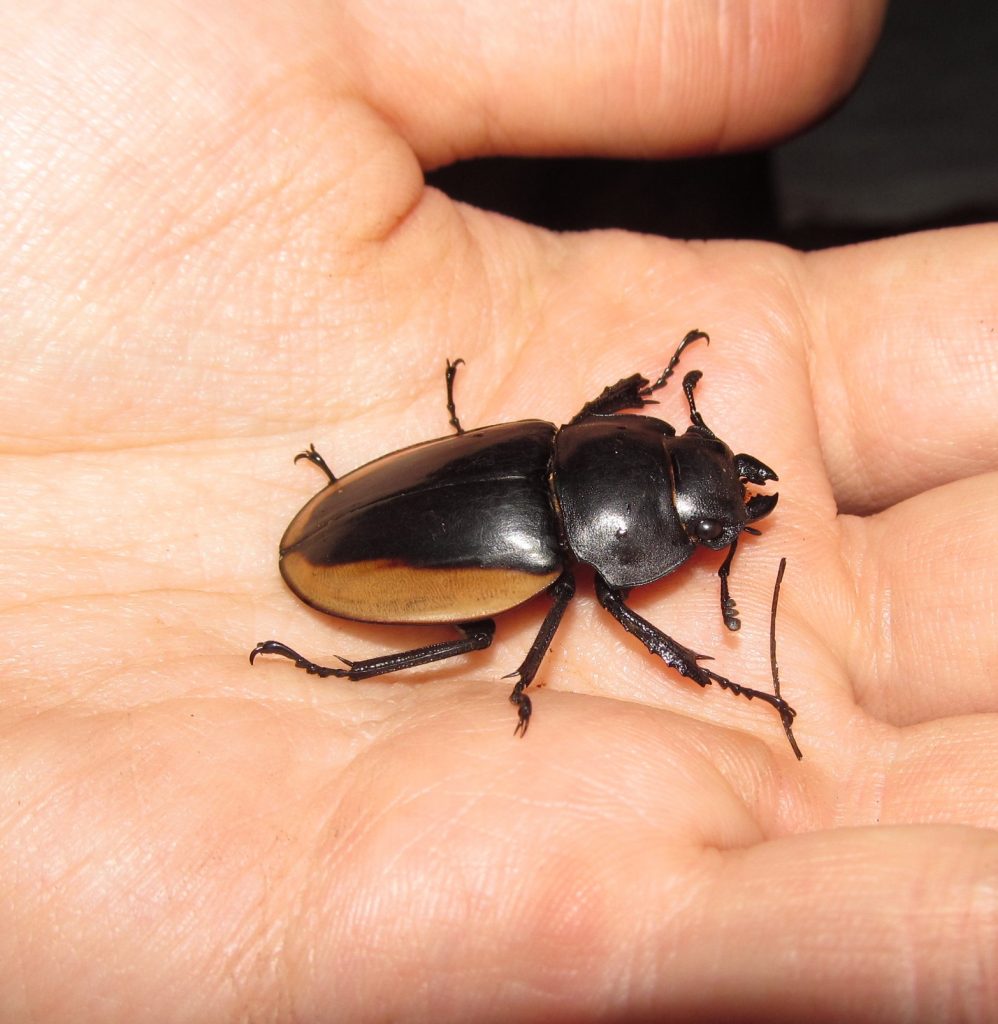 Suddenly, a stag beetle appeared!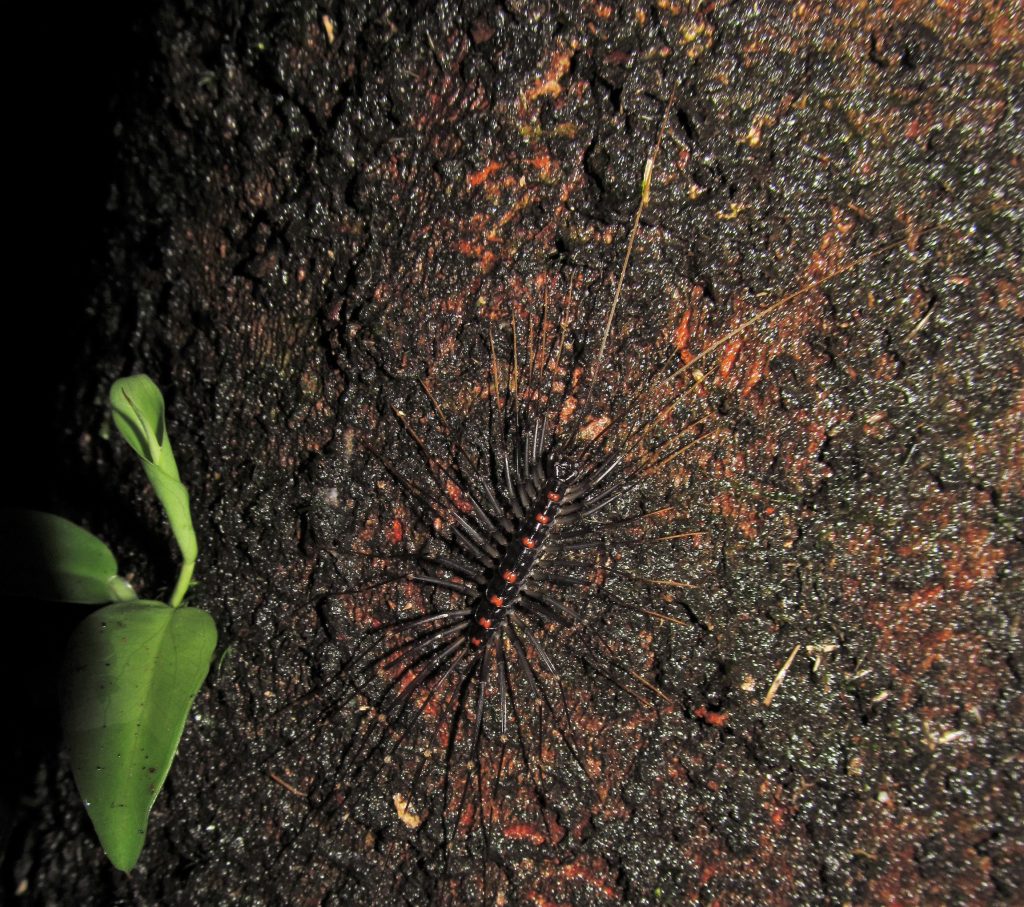 Centipedes in the order Scutigeromorpha get much bigger in the tropics
By the time we made it back to Hanoi, we were exhausted from our collecting, but we had a lot to show for it. We had successfully collected many families of millipedes not found in North America, and had many specimens to augment our research. While we weren't able to collect any Asian Xystodesmidae, the local scientists who joined us on our collecting trips made plans to look for it during a different season, solidifying our international collaboration. And with that, all that separated us from being home was a solid 26 hours of travel. Once we were back in Virginia, we decided to take the next day off to rest.